LINDA PURL
BIO and AVAILABLE SHOWS
Described by the London Times, "Purl cuts loose with all the authority of a seasoned jazz vocalist…she is mesmerizing" and by the Los Angeles Times as "a true American sweetheart…riveting…a gifted song stylist", Purl, is known to millions from Broadway performances and for her running roles on the iconic television series Happy Days, The Office, Matlock and The Bold and the Beautiful, also a repertoire of over 45 made-for-TV movies. She has enjoyed a robust, ongoing theatre career on Broadway, Off-Broadway, regionally and with international tours.
Solo albums include Alone Together, Out of the World, Midnight Caravan, Up Jumped Spring, Taking a Chance and This Could Be the Start. Past concert venues include Dizzy's Jazz at Lincoln Center, 54 Below, Birdland, Catalina Jazz Club, Orlando Jazz Orchestra, Colorado Springs Philharmonic, Princess Grace Theatre (Monaco), Crazy Coqs (London), and Satin Doll (Tokyo).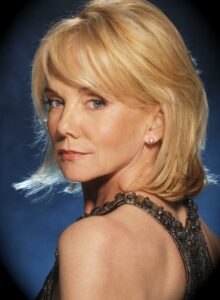 SOLO CONCERTS:
…with piano only or piano/bass/drums…
CALIFORNIA GIRLS
Taking flight with your dreams
Exploring the California culture through the music of timeless singing greats Rosie Clooney and Doris Day to Laura Nyro and Joni Mitchell, California Girls explores the grit and grace of remarkable women who dared to dream. Cabaret Scenes says "It's an invitation that one can hardly refuse!"
MY ROMANCE
Singing the Great Ladies of the Glamorous Nightclub Era
Straight from London's Crazy Coqs, New York's 54 Below and Tokyo's Swing Hall, Midnight Caravan salutes the great women singing stars of the 1940s and '50s–from Ella Fitzgerald to Judy Garland to Rosemary Clooney–as they reign over the swanky, sexy supper clubs of the era. From sultry ballads to hot latin jazz arrangements of Broadway tunes, the show features classic standards like My Romance, Shall We Dance and Caravan, and conjures a nighttime world where the surroundings are posh, the drinks keep flowing and nobody goes to bed before three.
Superb intonation, phrasing and melodic purity. Showstoppers… as never heard before. A highly satisfying evening.–
London Classical Source
An act that literally takes your breath away…she has an impressive range, perfect intonation, and awesome phrasing. In a tired landscape of cabaret yawns, she is seamless enchantment. Serendipitously discovering this kind of beauty and talent …is like seeing a unicorn in a subway.–
Rex Reed
Purl cut loose with all the authority of a seasoned jazz vocalist. She is mesmerizing.–
London Times
One of the jazz industry's most entertaining (and respected) of musical storytellers.–
Broadway World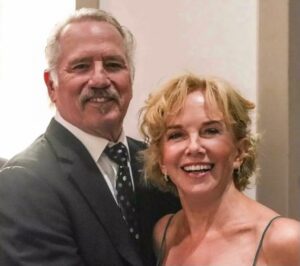 With Big Band
BIG BAND ROMANCE
Big Band comes together with Linda Purl for a celebration of some of the extraordinary women who defined the classic big band sound and the songs they helped made famous. The show is an evening of homage to the likes of Peggy Lee, Ella Fitzgerald and Rosemary Clooney under the music direction of Tedd Firth. Featuring classic standards like My Romance, Pick Your Self Up, Come Rain or Come Shine and Caravan, it conjures the thrilling legendary big band era of Duke Ellington, Count Basie, Glenn Miller and more.
(This show has been performed with Diva Jazz Orchestra and Orlando Jazz Orchestra. It can be performed with either of those or with a big band in your area.)
Great pipes, a swinging sense of time and tempo, musical as hell, hypnotic on ballads and powerful as a big-band vocalist on the rhythmic numbers. Linda Purl is a perfect fit for the big band sound. It doesn't hurt that's she's also as gorgeous to look at as a Technicolor dream from the Golden Age of Hollywood. Linda Purl has got it all in one meteoric display of supersonic talent. She fractures me! A version of Marilyn Monroe…to impress today's feminist Purl's smart, polished, nuanced, and very contemporary delivery of time-tested songs sung to charts arranged and conducted by her as-close-to-perfection-as-it-gets pianist/musical director Tedd Firth.–
Rex Reed
THE YEAR OF MAGICAL THINKING

Based on Joan Didion's National Book Award-winning memoir, THE YEAR OF MAGICAL THINKING is the remarkable story of loss, journey, and the ultimate triumph of the human spirit.
"Purl reminds us anew of just how nuanced and singular an actress she is on stage…unbearably poignant. Purl's razor-edged turn ultimately makes The Year of Magical Thinking an unforgettable experience…subtle variants of phrase and intent are tailor-made for a virtuoso performer of significant inner resources. And in the transcendent hands of Purl, that's exactly what it receives."– 
David C. Nichols, L.A. Times
---
DUO CONCERTS:
…with symphony or piano/bass/drums…
Celebrating the Great American Songbook
With Linda Purl
Hosted by Patrick Duffy
Duffy and Purl together salute the great singing stars of the 1940s and '50s–from Ella Fitzgerald and Frank Sinatra to Judy Garland–as they reigned over the heyday of sexy supper clubs. Sultry ballads, hot latin jazz arrangements of Broadway hits…the show features classic standards like "True Love," "Shall We Dance" and "The Man That Got Away" as we step into a nighttime world where the surroundings are posh, the drinks keep flowing, and nobody goes to bed before three.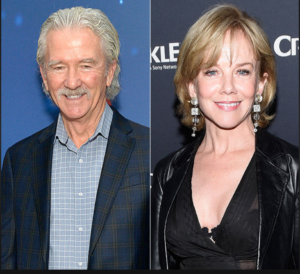 TV'S GREATEST HITS
Channeling the Tunes of Our Lives
Experience again the tunes you loved while watching television as Donny Most and Linda Purl take you on a journey through time with favorite television theme songs from Happy Days, Mission Impossible, The Partridge Family and more. Songs heard on American Bandstand, Desi Arnaz' Latin swing on I Love Lucy, or from special guests on the Ed Sullivan Show will remind you why you fell in love watching your favorite television shows.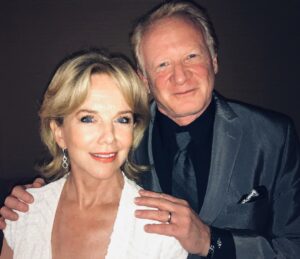 HOME FOR THE HOLIDAYS with TOM WOPAT AND LINDA PURL
Broadway/television stars Tom Wopat and Linda Purl come together to celebrate the season's joy with a warm, witty Christmas card of a show. This heartfelt, funny and thought provoking combination of new tunes and toe tapping standards will kick of your holiday season!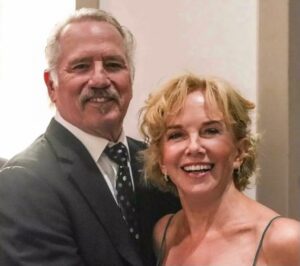 Critics are saying…
Evocative, dynamic soundscape, experienced, theatrical depth. Her jazz-inflected vocals introduce us to the intricate narrative she shares. Strikes a universal chord…an emotive range…tugs at the heartstrings… a testament to the artist's matured understanding of jazz. Unique interpretations blur the boundaries of where one genre ends and another begins. An artist who is not afraid to experiment, to reveal the raw, unadulterated truth of human experiences…resonates with unmistakable sincerity, emblematic of Purl's steadfast devotion to originality. A distinctive blend of narrative eloquence and jazz sensibilities, a signature style quintessentially Linda Purl. This album signals a new, exciting phase in Purl's illustrious musical journey…. an essential listen for those jazz fans who value not merely the melody but the spirit and narrative power of a compelling vocalist, a storyteller in song.–
Constance Tucker
All About Vocals
Emotionally charged interpretations of cherished melodies… enriched with timeless classics all graced by Purl's signature finesse. Purl's vocals explore profound nuances of fleeting passion, exuding intimacy and sensuality.–
JazzIz
Purl's vocals explore profound nuances of fleeting passion, exuding intimacy and sensuality.– Matt Micucci
Queen of cabaret…endlessly beguiling…personality shines through brilliantly… romantically illuminating… power of poignance… discover Purl's pearls. She finds all the heat.–
Pop Culture
Innovative… singer-forward arrangements, compelling solos…wonderful.–
Bistro Awards
With this album, Linda Purl continues to prove her worth as a great singer.–
BVS Reviews
Disciplined abandon and unaffected joie de vivre.
Jazz Times