Thank you for visiting the site! I hope you and yours are staying well and are in good spirits as we all begin to emerge into the new almost post pandemic, normal. If you are on the front lines or have family / friends out there… thank you from the bottom of my heart.
I had the opportunity to spend time in beautiful Vancouver shooting a Lifetime movie that will be out in a couple of months, as will the indi film Paul's Promise that we shot in New Mexico late last year.
Thrilled to report that my Music Director, Tedd Firth and I will be doing a live concert that will be available online. To purchase tickets, Click Here.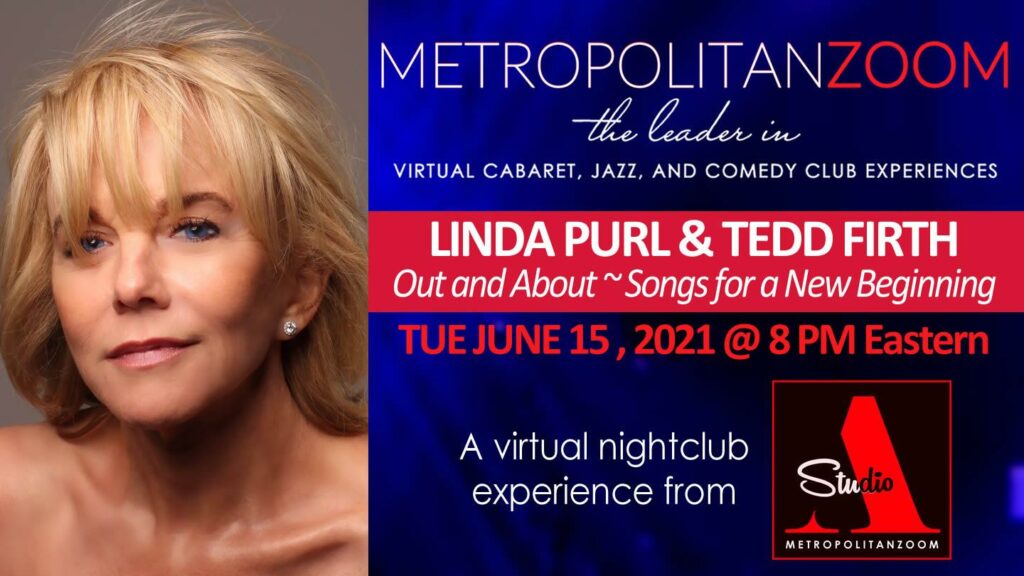 This will be my first time to sing live in over a year. Nervous and excited both, and hope you'll join us.
A few bits and bobs… our CD Taking a Chance on Love, can be bought Here, also digitally on Amazon and iTunes. Should you care for a personalized video greeting for yourself, family member or pal, please put in your request to me on the Cameo app. I've been loving doing them! Here's a link to my YouTube Channel which features new and old videos with more to come… and lastly, should it be of interest a blog on life and adventures at bluepearl.blog.
Stay safe, stay resilient.
Gratefully,
Linda
Born in Connecticut, Purl grew up in Japan, becoming the only foreigner to have trained at the Toho Geino Academy. Her studies continued at Neighborhood Playhouse and Lee Strasberg Institute. She was Founding Director of the California International Theatre Festival. Purl currently tours… [ Read More ]